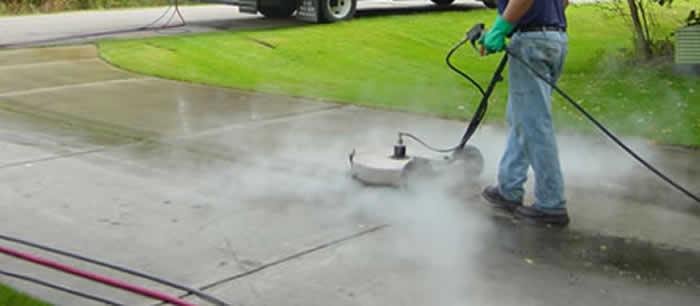 Concrete Cleaning
Driveways and sidewalks will accumulate dirt, oil and stains over time.  Most of the time, concrete surfaces accumulate these pollutants slowly, making the change in appearance gradual.
It is amazing the transformation that can happen when a surface is cleaned properly.  By scheduling periodic cleaning, you can avoid the gradual accumulation of dirt and deep stains.
Cleaning concrete with a cold-water, low-volume, low-pressure machine is a daunting task.  It requires a unique application using the right machinery and cleaning products.  Our trucks are equipped with hot water surface cleaners to make sure the job is done effectively.
If you would like more information, simply fill out our request service information form.